Certyfikat Burofax Online
Dane wrażliwe RODO
Maksymalne bezpieczeństwo z najwyższym
poziomem certyfikacji elektronicznej.
Burofax Online RODO Certyfikat wysoki poziom (Już niedługo)
MAKSYMALNE BEZPIECZEŃSTWO PODEJMOWANIA WRAŻLIWYCH DANYCH CHRONIONYCH RODO
Wysyłanie dokumentów z danymi wrażliwymi zgodnie z RODO i wysokim poziomem bezpieczeństwa.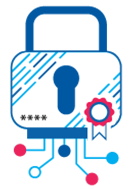 RODO to rozporządzenie dotyczące ochrony osób fizycznych w związku z przetwarzaniem danych osobowych i swobodnym przepływem tych danych.

Obecne RODO zastępuje LOPD, chociaż nadal będzie miało skutki, które nie są sprzeczne z rozporządzeniem.

Full Certificate stworzyły system certyfikowanej komunikacji o wysokim poziomie bezpieczeństwa, który umożliwia naszym klientom bezpieczne i dokładne wysyłanie powiadomień lub powiadomień z danymi chronionymi przez RODO na najwyższym poziomie.

Oznacza to, że są przekazywane z danymi związanymi z: ideologią, przynależnością do związków, religią, przekonaniami, pochodzeniem rasowym, zdrowiem lub życiem seksualnym, policją i przemocą na tle płciowym.

Jeśli zamierzasz wysyłać dane średniego i wysokiego poziomu (RODO), musisz wybrać tę usługę. Ponadto Twoja przesyłka zostanie dostarczona do odbiorcy w specjalnej kopercie chroniącej dane oprócz koperty na wiadomości, aby Twoje dane osobowe były lepiej chronione. Możesz zobaczyć cechy wspomnianej koperty, klikając na wynajem tej usługi.

Według Komisji Europejskiej "dane osobowe to wszelkie informacje związane z osobą fizyczną, niezależnie od tego, czy odnoszą się do jej życia prywatnego, zawodowego czy publicznego. Mogą to być dowolne dane z nazwiska, adresu, zdjęcia, adresu e-mail, danych bankowych, publikacji w sieciach społecznościowych, informacji medycznych lub adresu IP komputera "

Full Certificate jako trzecia strona zaufania będą elektronicznie poświadczać waszą komunikację pod kątem ważności prawnej, oprócz posiadania notarialnego świadectwa w tym zakresie.
Zaoszczędź od 60% do 80% w porównaniu do Burofax na poczcie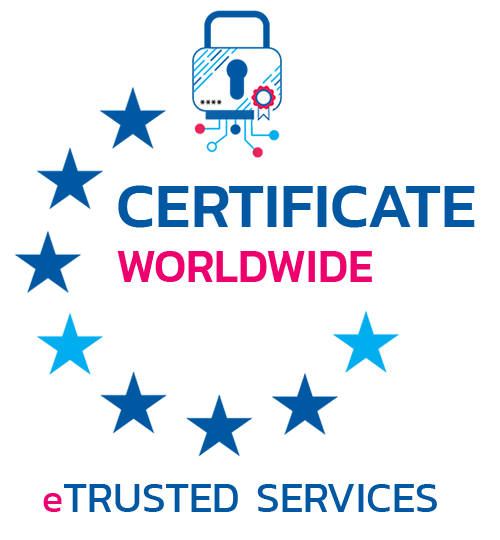 ZAREJESTRUJ SIĘ ZA DARMO
Wypróbuj nasze certyfikowane usługi o pełnej mocy prawnej.

Bez opłat, bez umów.
Twoje saldo nigdy nie wygasa.
DANE KONTAKTOWE
Telefon: (0034) 91 005 26 59
Adres: C / Boix i Morer #6, poddasze.
28003 Madryt, Hiszpania