Smart Billing – Inteligentne fakturowanie
Automatyzacja procesu fakturowania
Inteligentne fakturowanie – zautomatyzowane fakturowanie
USŁUGA AUTOMATYCZNEGO, OKRESOWEGO, BILLINGOWEGO, OKRESOWEGO LUB PUNKTOWEGO
Bez wątpienia Smart Billing to usługa uniwersalna, bardzo przydatna dla każdej firmy, stowarzyszenia, organizacji itp.

Dzięki Smart Billing możesz realizować wszystkie swoje potrzeby w zakresie fakturowania i paragonów w sposób zautomatyzowany, półautomatyczny lub ręczny, a w połączeniu z Smart Payments i Smart Recovery możesz bez wysiłku szybko, wygodnie i bezpiecznie ładować.

Faktury są fakturami certyfikowanymi, w pełni dostosowanymi, wysyłanymi elektronicznie do klienta końcowego. Dla każdej faktury generowany jest certyfikat elektroniczny za pomocą certyfikatu eMail lub certyfikatu SMS, uzyskując niepodważalny dowód jego ostatecznej dostawy.

Certyfikowana komunikacja jest całkowicie przejrzysta dla klienta końcowego.

Proces ten pozwala na wystawienie jednego do miliona faktur, dzięki czemu są one dostępne dla SmartBilling. Otrzymasz również kopię każdej certyfikowanej i dostarczonej faktury lub zip partii faktur wystawionych w dowolnym momencie.

System pozwala konfigurować i dostosowywać wizualne aspekty faktur lub rachunków, które mają być wystawiane za pomocą szablonów lub poprzez przesłanie wcześniej ustalonych formatów.

Integracje w portalach dla klientów są powszechnymi procesami, które zapewniają klientom dużą wartość, nawet przy integracji z głównymi CRM lub ERP na rynku.
Dowiedz się o naszych zintegrowanych rozwiązaniach Smart Money. Najnowocześniejsze rozwiązania dla firm i instytucji za pośrednictwem zautomatyzowanych usług, które umożliwiają kontrolę w czasie rzeczywistym, w sposób wizualny i przy całkowitej kontroli, zatrudniania i współpracy, rozliczeń, windykacji i płatności oraz przyjazne wstępne procedury odzyskiwania.

Nasze usługi mogą być kompleksowe, zarządzać całym cyklem globalnie lub częściowo w zależności od potrzeb klienta.

Zalecamy zapoznanie się z integracją Smart Billing z Smart Contracts oraz systemami odzyskiwania i odzyskiwania Smart Money.
Smart Money i Full Certificate, jako Trzecia Europejskiego Zaufania, gwarantują, że Twoja komunikacja i umowy będą prawomocne.

Rozwijamy zaawansowane usługi elektroniczne, które zapewniają ogromne korzyści organizacjom i ich klientom.

Jeśli chcesz się z nami skontaktować, wyspecjalizowany konsultant pomoże Ci osobiście. Kliknij tutaj.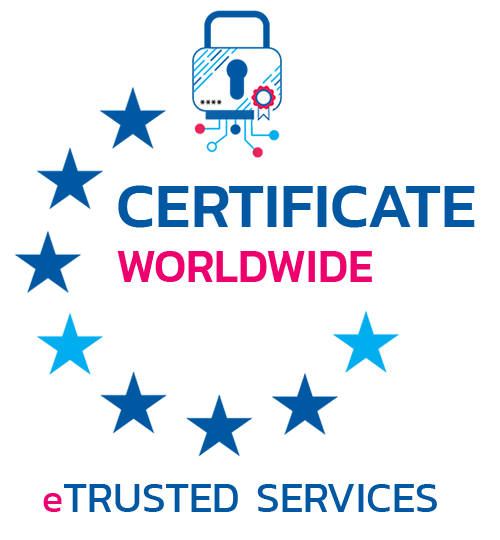 WE WILL CALL YOU
Enter your info and
we call you as soon as possible.
DANE KONTAKTOWE
Telefon: (0034) 91 005 26 59
Adres: C / Boix i Morer 6, poddasze.
28003 Madryt, Hiszpania