Certified eMails
Notifications and communications with legal validity by eMail
Certified eMail with Legal validity
EMAIL CERTIFICATE. EMAIL CERTIFICATE WITH ATTACHMENTS AND FULL CERTIFICATION DOCUMENTS. SIGNING OF CONTRACTS BY CERTIFIED EMAIL.
A practical and quick solution that guarantees the certification of all your eMails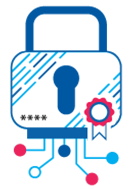 Now you can make your requests and important communications via Full Certificate, Third European Confidant, by Certified Email with full legal validity.

EMail Certificate is excellent since it is a fast communication channel that allows you to attach documents without limit of disk space. The perfect channel for notifications is also a Certified SMS: multichannel as we will see later.
You can select different levels of certification according to your needs. The levels of certification are as follows:

Full document certification

Delivery + text message
Read
Download
Documents

Standard certification

Delivery + text message
Read
Documents (optional)

Basic certification

The higher the level of certification you select, the higher the security level in a possible trial. Our electronic certificates reflect the entire communications with info of the recipient and evidence of irrefutable proof of the performed communication.
The process is very fast, effective and economical. Being common, and depending on the A1:G63 responses obtained from mail servers, that within a period of a few minutes the certification begins.
Notifications made by multiple channels: will be notifications via multiple channels, so these are a perfect complement as evidence in a possible trial. We recommend to start by Registered Signed Mail delivery at home, and after the time that is deemed appropriate, send a second notification by eMails and last by SMS certificate. With these three channels of communication with legal validity, as well as Fax Certificate and Certified Calls you will have one of the best certified multichannel communication strategies of the market.

Our certificates will collect all the information necessary to being a proof before any judicial authority. Once the message is certified it may not be altered by the recipient or the sender and all data provided by the recipient will be recorded by the generated electronic traces.

When the process is complete the sender will receive an eMail with the certificates he has ordered. The certificates will always be available to our customers in the home of the certified "Full Certificate" System.

Significant time-saving and resources: If you are a company, institution or professional, with us you will have all your certifications perfectly arranged with advanced search capabilities and a saving of thousands of man hours.

Communications by Certified Massive eMail

There are two options for massive communications by Certified E-mail

You can make your communications eMail Certificate to hundreds or thousands of recipients through the load of a database with or without accompanying documents. The documentation must always be the same for all recipients.

Massive Certified eMail 

Personalized

This service is a service of high availability on demand. Contact us to know the possibilities to send personalized e-mails to a database. From hundreds or thousands of recipients to million with a high availability service.

Common uses of eMail certificate

eMail Certificates

for labour

such as dismissals, serious misconduct, etc.
eMail Certificates for

quantity claims

eMail Certificates for

notification to service providers

eMail Certificates for

notifications to freelancers and professionals

eMail Certificates for

sending invoices

eMail Certificates for

signing contracts

eMail Certificates for

payments on account with

smart Payments
eMail certificates for

friendly recovery with

smart Recovery
eMail Certificates for

social issues such as harassment, bullying

eMail Certificates for

couples on separation and child custody

eMail Certificates in

support of inheritance and higher management positions.

On Communications electronically certified, we remind the importance that all the data entered into the system Full Certificate must be 100% correct and reliable. Otherwise, communications might not deliver appropiately.

Full Certificate is the Third European confidence and ensures that your communications and contracts have full legal validity.

A fast, economical and environmentally friendly, service that you can perform from the comfort of your computer. With our services. Also, with all our products, we offer Notarial Testimony on-demand service: a notary will generate and incorporate the Protocol as additional proof to all certifications issued by our system.
Save over 80% against the classic Registered Signed Mail
IMPLEMENTATION OF A CERTIFIED EMAIL
Certified eMail
Send Certified eMails quickly and efficiently.


eMail sending


Reception of the recipient


Certificate of reception
The transmitter sends an email from Full Certificate. An electronic certificate will be issued by the reception of the eMail with full legal validity and data: sender, recipient, and details of the email. These certificates may be downloaded from the area of Full Certificate customers and in addition the issuer will receive a copy by email.
Certified eMail with attached documents
Send Certified eMails with attached documents.


Sending eMails with attached documents


Reception of the recipient


Certificate of reception


Recipient reading


Reading certificate


Download attachments by password


Download certificates
The Certified eMail service also allows you to send emails with attached files for later download for additional information through a unique key, known only by the recipient. Proof of delivery, reading mail and download of documents with certificates for each action will be done.
Email Certified Contract
Send through Certified eMail the contracts you need.


Contract sending with unique password


Reception of the recipient


Certificate of reception


Recipient reading


Reading certificate


Optional:
Recipient downloads the contract


Optional:
Download certificate


Recipient accepts the contract through unique password


Certification of acceptance
First is sent an email with an attached contract PDF either directly in the body of the text. A certificate will be generated by receipt of eMail and another when it is read. Also if the e-mail attached a file, it will also generate a certificate of acceptance of this. The eMail contains a unique key, where the issuer may accept the contract. Later, a certificate will be generated by the firm with acceptance of the contract, with legal validity. The contract is perfected with the signature of all signatories.
Certified eMail Reply
Certify the response to the emails you send.


Sending of eMail


Reception of the recipient


Certification of reception


Recipient reading


Reading certificate


Recipient answers eMail


Response certificate
The message is sent by Certified eMail. The receiver can respond to the mail via button or link getting this message to the sender and generating Full Certificate a new certificate "Certified response". All of these are downloadable in the area of Full Certificate customers separately.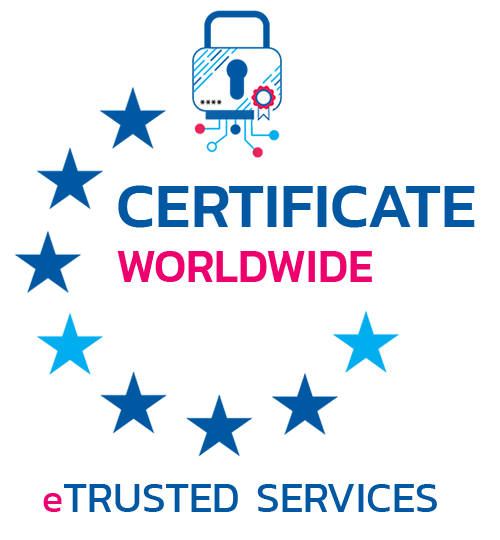 FREE SUBSCRIPTION
Try our Certified Services with full legal validity.

No fees, no contracts.
Your balance never expires.
CONTACT INFORMATION
Phone: (0034) 91 005 26 59
Address: Boix y Morer Street, #6, 9th floor
Madrid – Spain, 28003