Smart One2One
Customized automated processes
Custom Notifications, High Volume of execution and High availability with Multichannel certification
With Smart One2One we adapt your company, listen to what you particularly need and automatize all the notification process in a personalized manner.
Let's say that what you need is to send a statement to thousands of recipients. There will be no problem, we have the best technology to make your statement reach each recipient and also, certifying each step that the recipient gives once your statement enters the terminal.

Now, let's say that what you want is to launch a personalized communication for each recipient with thousands of recipients. The same, there will be no problem. Thanks to SmartOne2One we automate the entire process to send personalized notifications or any type of action that requires a high volume of execution. We also achieve this multi-channel certification, that is, each notification that each of the thousands of recipients receives in more than one terminal will be certified with full legal validity.

Smart One2One, of Full Certificate, will help you automate all the notification processes of your company in a personalized way: signing online contracts, certifications of direct debits and all types of certified communications with legal validity.

Designed for the management of large volumes of customers, we have a total integration of systems and process automation that will allow you to reach each of your recipients in a personalized manner and with multichannel certification.

Our IDC, Internet Data Center, has 42 high-performance redundant servers that serve financial and commercial companies with large process needs.

42 Servers
Recovery Disaster and Full Back Ups.
Minimum custody of 5 years.
Reputation levels of 99.99%.
Full Internet speed: 120 MB / Sg.
Maximum physical and logical security.
Total and incremental scalability.
Sun of gold in electronic messaging services.
Communications
Specialized Team.
Multiple integrations: ERPs, CRMs, etc.

Value added services.

Web services.

Total customization.

Marketing Automation.

 

Thanks to the Cloud & Inhouse automation that allows us to certify content with legal validity with an unparalleled speed, Full Certificate can offer high availability and high volume of execution services so that you do not waste time sending personalized communications manually.

Everything, from your comfort and without waiting: we use all the digital channels of communication so that your notifications reach the recipient with the highest level of success through burofaxes, emails, SMS, etc. (Multichannel).

If you wish, with our multi-device delivery, the client will receive the contract on his Smartphone, tablet or PC and can sign digitally with the option that is most comfortable for him.

Services that Full Certificate offers to reach the level of excellence in its internal operations, with an important saving of time, excellent unit costs of each process, total security in digital signature processes and full legal validity at a European level.

Also:

Access in real time 24 hours.
Automation of business processes with electronic certification.
Five years of custody by law expandable according to needs.
Notarial Testimony
Important saving of time and money.
As a European Trusted Third Party, we guarantee you full legal validity in your Notifications, Contracts and Calls. You will have a fast and cheap service, where you will save time and money. In addition, their certificates will be guarded for 5 years.

Full Certificate develops technology and services by creating one of the largest platforms, at national and European level, for electronic certification. You can issue your notifications, important announcements and contracts with total control and saving time and money.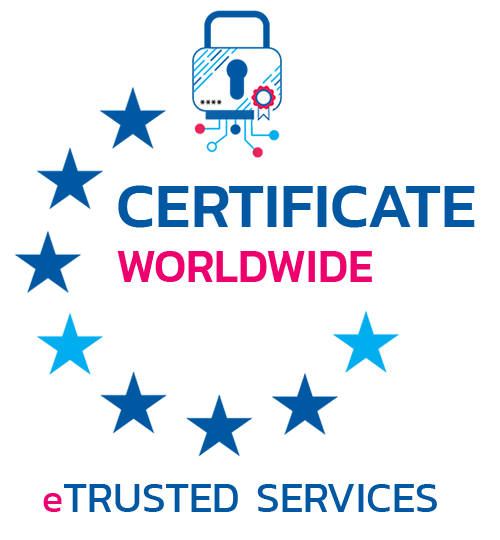 WE WILL CALL YOU
Enter your info and
we call you as soon as possible.
FREE SUBSCRIPTION
Try our Certified Services with full legal validity.

No fees, no contracts.
Your balance never expires.
CONTACT INFORMATION
Phone: (0034) 91 005 26 59
Address: Boix y Morer Street, #6, 9th floor
Madrid – Spain, 28003