Certified SMS
Notifications and communications with legal validity by SMS
SMS certificates with legal validity
SMS CERTIFICATE. SMS CERTIFICATE WITH ACCOMPANYING DOCUMENTS.
SIGNING OF CONTRACTS BY SMS CERTIFICATE.
Notifications to the recipient's mobile phone with certification in minutes.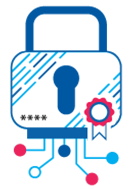 Certified SMS communications are fast, very effective and available 24 hours a day 365 days a year. It is widely used in a multitude of issues. "Few seconds" stands out for its speed of execution "a few minutes" and notification. Therefore, it is widely used in employment notices of termination.

Without a doubt, SMS certificates are one of the most important channels of notification at national and European level with total legal validity of such notifications and agreements.
Since there is a registration at the national level of the owners of mobile phones (individuals and companies), certified SMS Communications acquire special relevance to being a high value asset in apossible legal process.
In Full Certificate we have several services and two levels of certification regarding the SMS certificates:

Full documental certification

Delivery + Text message

Download

Documents

Standard certification

These two levels of certification should add the possibility of requesting a Notarial Testimony. It is clear that the greater the level of certification that you hire, the greater will be also the viability as evidence in a trial.

And finally, we highlight the signing of contracts by SMS Certificates, where the recipient will receive the contract through SMS with access to documentation which conforms the contract and the procedure of electronic signature. The level of success of signing contracts on online SMS certificate is 99.5%.
Click if you would like more information about these procedures in Electronic contracts by Certified SMS.

SMS as a strategy of multichannel certified notifications

As a suggestion we recommend notifications through various channels. The first channel would be a Registered Signed Mail with delivery address, reception with signing, certification of delivery and content certification.

As a reminder, and in relation to dates of response that you have set in your communication, you can make electronic notifications by SMS and eMail empowering as well three key channels for notifications, creating a complete file with all the legal guarantees and seamless.

Certified mass SMS communications

There are two options of mass communications by SMS certificate.

Widespread Certified SMS

You can

make your communications

by SMS certificate

of high hundreds or thousands of recipients through the load of a database with or without accompanying documents

. The documentation must always be the same for all recipients.

Custom

certificate mass SMS

This service is a

service of high availability on demand. Contact us

to learn about possibilities to send personalized e-mails to a database. From hundreds or thousands of recipients to million with a high availability service.

Common uses of Certified SMS

Certified SMS for

labour such as dismissals, serious misconduct

, etc.
Certified SMS for

quantity claims

Certified SMS for

notification to service providers

Certified SMS for

notifications to freelancers and professionals

Certified SMS for

sending invoices

Certified SMS for

signing contracts

certified SMS for

payments on account with

smartPayments
Certified SMS for

friendly recovery with

smartRecovery
Certified SMS for

social issues such as harassment, bullying,

Certified SMS for

couples on separation and child custody

certified support SMS to

inheritance and higher management positions.

The figure of Full Certificate as trusted third party, guarantees you that shipments have full legal validity. Fast, economic, ecological and comfortable, from your computer, saving time and many hours of work.
Save over 80% against the classic UK Signed post
SERVICES
CERTIFIED SMS
Shipments of SMS certificates who wish to perform.


I send a SMS message


Receipt of recipient


Certificate of reception
Easy and simple way, the transmitter sends a message of up to 600 characters (4 SMS) SMS text. Full Certificate will create automatically an electronic certificate with full legal validity of data: sender, recipient, and message details. This certificate can be downloaded from customer Full Certificate area. The issuer will also receive a copy by email.
SMS CERTIFICATE WITH ATTACHED DOCUMENT
Perform shipments of SMS certificates with attachments.


I send a SMS message with attachments


Reception of recipient


Certificate of reception


Download of attachments using key


Certificates of download
SMS certificate service also allows you to send text messages with attachments for subsequent download for additional information through a unique key known only by the recipient. Receipt and download of documents, with a certificate for each action, with full legal validity is certified. In addition, a new certificate will be generated for each attachment that is sent with the message.
SMS CERTIFIED CONTRACT
Send contracts through certified SMS.


Shipping contract with unique key


Receipt by recipient


Certificate of reception


Optional:
Recipient download the contract


Optional:
Certificate of download


Recipient accepts the contract through single password


Certificate of acceptation
First is sent an SMS with a contract in the body of the text, or in an attachment. This SMS contains a unique key where the receiver can accept the agreement. Then it will generate a certificate of acceptance of the contract with legal validity to the issuer.
SMS CERTIFIED RESPONSE
Certify the response to their SMS certificates.


Message sent


Receipt of recipient


Certificate of reception


Reply to the message recipient


Certificate of response
The message is sent, and we publish the certificate of shipment, with arrival details, for the issuer. At the same time, the receiver responds to the message and generates a new certificate response. All certificates are downloadable in the area of Full Certificate customers separately.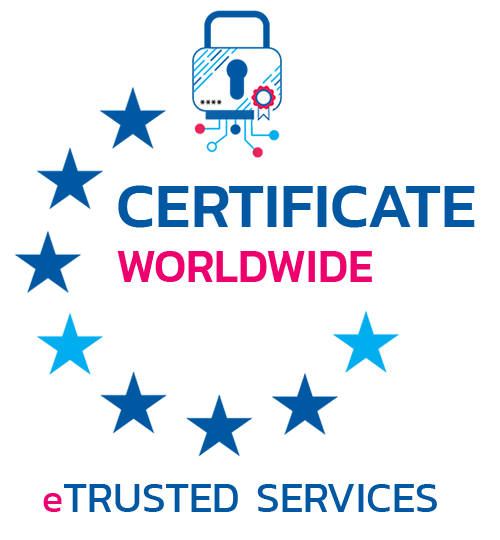 FREE SUBSCRIPTION
Try our Certified Services with full legal validity.

No fees, no contracts.
Your balance never expires.
WE WILL CALL YOU
Enter your info and
we call you as soon as possible.
CONTACT INFORMATION
Phone: (0034) 91 005 26 59
Address: Boix y Morer Street, #6, 9th floor
Madrid – Spain, 28003